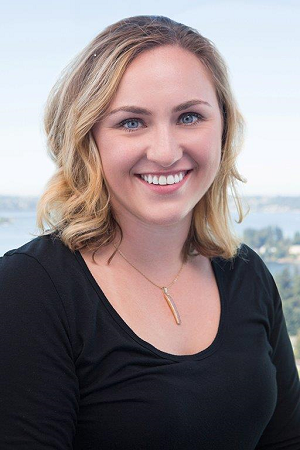 Registered Client Service Associate
Aislinn Baker provides support to both Kevin Tucker and Mike Tucker with all administrative functions of their business and addressing individual client needs as requested. With Aislinn's previous branch experience, she also plays a role to support the Operational functions in the branch. 
Aislinn's career with Stifel began shortly after graduating from college in June of 2011, when she joined the local Stifel Branch in Billings, Montana. Aislinn worked with a team of producers in the Billings office before transferring to the Bellevue RMG Group of Stifel in June 2015. 
Aislinn was born and raised in Seattle, growing up in Sandpoint Neighborhood. She later moved to Montana to attend Carroll College earning a Bachelor of Arts degree in Business Finance. Aislinn has family in the Bellevue area, and has enjoyed reconnecting with local friends. When away from the office, Aislinn can be found outdoors enjoying the abundant recreational activities that the Pacific Northwest has to offer.