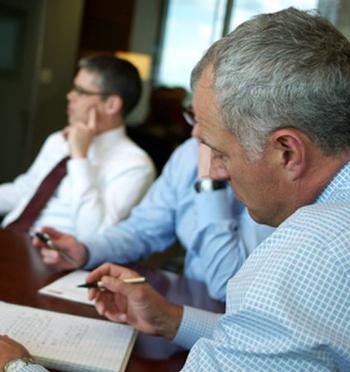 Rather than running with the herd, we focus on uncovering opportunities the market has overlooked.

Our investment philosophy is driven by a few basic but time-tested beliefs. We focus on value. We look for companies that appear to be temporarily out of favor and undervalued, with sound long-term fundamentals and strong potential for appreciation. Current valuation is a primary determinant of potential returns. We feel that by being price-conscious and knowledgeable about our holdings, we increase our chances for appreciation while seeking a greater margin of safety. This distinct focus offers the potential for effective and efficient wealth accumulation in a variety of climates. After all, we believe bargains exist in almost every cycle.

We invest in research. The research professionals and analysts we work with have a long history of working through tech booms and housing busts, political unrest, social upheaval, and more, and they seek to find the opportunities inherent in change. They rely on rigor, objectivity, and relationships with corporate leaders to provide insight on the stocks they cover – which we believe results in smarter investment decisions by you and your RMG Group financial advisor. This disciplined, analytical approach isn't just something we offer. It's who we are.

We serve individuals. Because your situation is unique, your RMG Group financial advisor will work with you to help ensure that your portfolio is designed to address your individual circumstances, including time horizons, tax implications, risk tolerance, and other factors. As your investment priorities change, we adjust your portfolio accordingly. And because we are true Financial Advisors – not simply brokers – we have the knowledge, the options, and the resources required to help ensure your investments are aligned with your objectives.